Subashiri Sengen-jinja Shrine (Higashi-guchi-hongu Fuji Sengen-jinja Shrine)
A way of the pilgrimage starts from the Fuji Sengen-jinja Shrine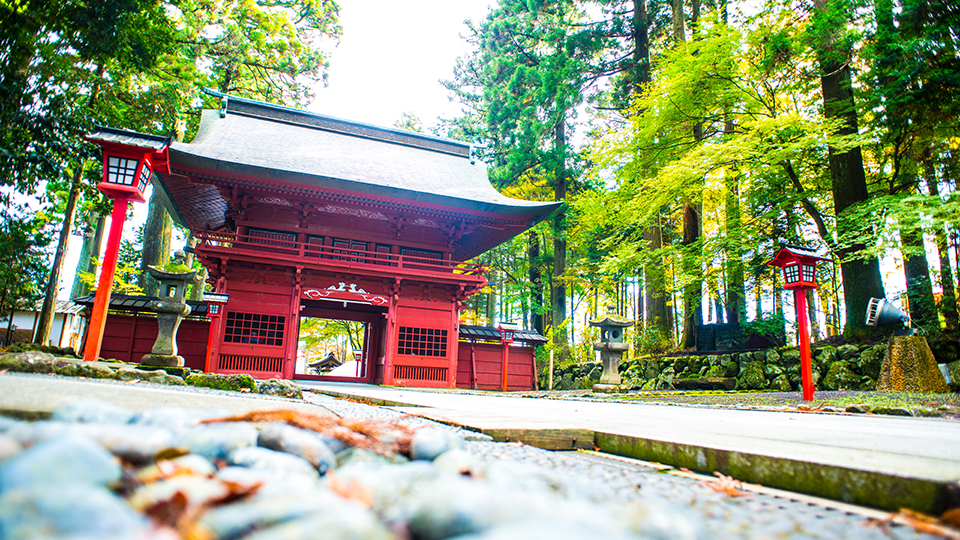 Fuji Sengen Shrine was built in 802 to hold religious services to pray to extinguish the eruption. Konohana-sakuya-himeno-mikoto, a goddess is enshrined there. She is also a symbol of the beautiful cherry blossom. Two other gods, Oonamuchino-mikoto, the god of the establishment of the land, and Hikohohodemino-mikoto, a son of Konohana-sakuya-himeno-mikoto are also enshrined.
There are approximately 70 stone works such as monuments, donated by the believers of Fujiko (a folk belief), including one for the memory of the achievement of climbing 899 times to pray, and one moved from a Fujizuka (mound in the image of Mt. Fuji) in Tokyo.
Fujiko, founded by Kakugyo Hasegawa, is a folk belief developed during the period of Edo. It consists of events called "Ogami (to pray)" and "Fujimode (to climb Mt. Fuji to pray)". In the Subashiri area, there were 17 Oshi (low ranking priests) (in 1830), offering accommodations as their leaders to Fujiko believers.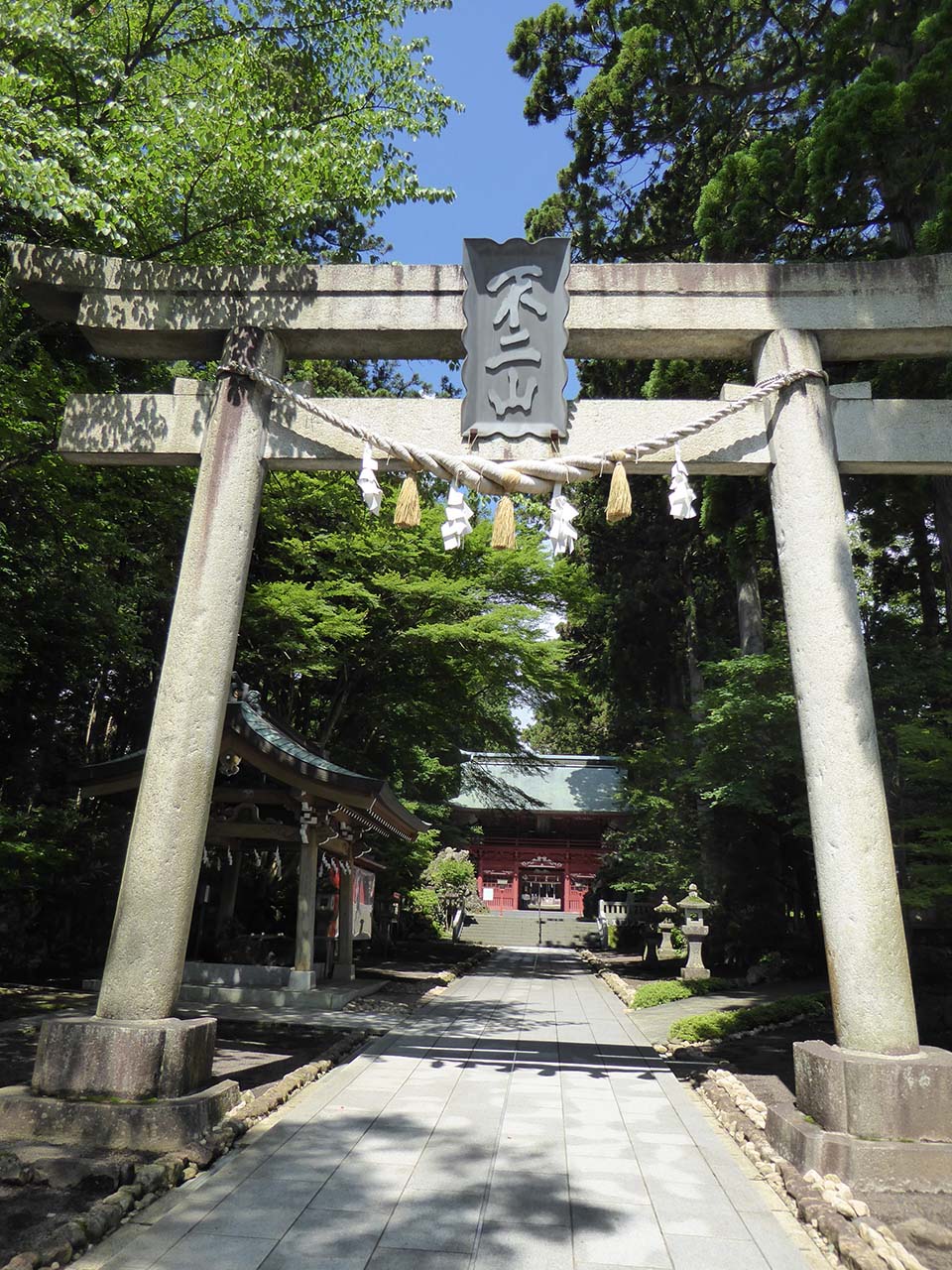 O-torii (a large gateway of a shrine)
It was donated by Ujiko (local believers) in 1900. The sign on it saying "Fujisan (不二山)", meaning the best and only mountain, can be seen only here.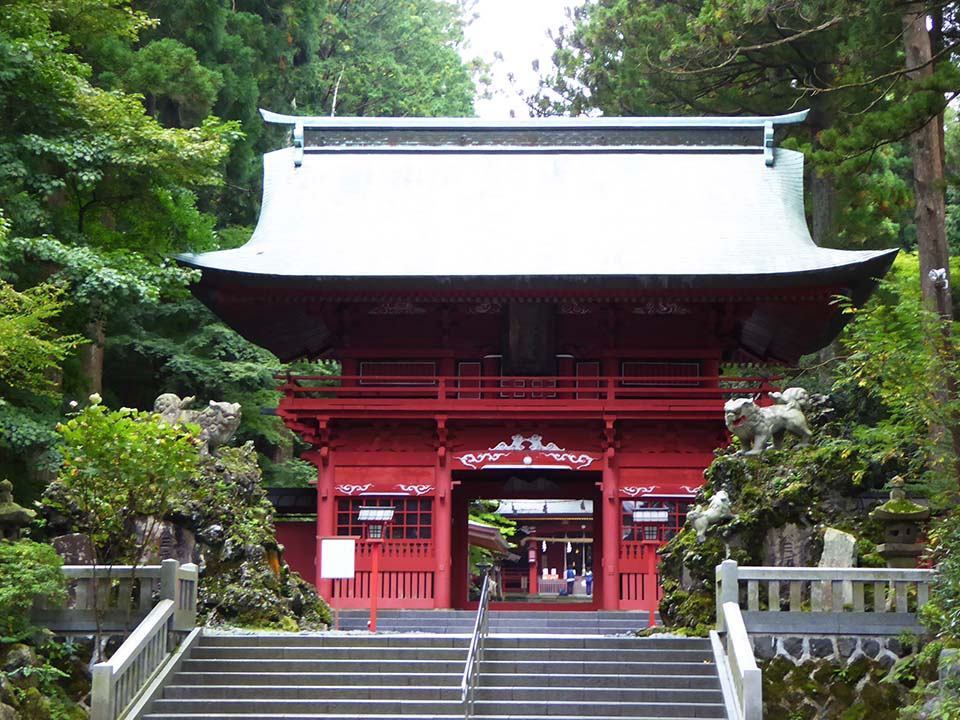 Zuishinmon Gate
It was rebuilt after the Hoei Eruption of Mt. Fuji by Okubo Kaganokami, a lord of the Odawara Domain. Two attendants of the god are enshrined on the both sides of the gate.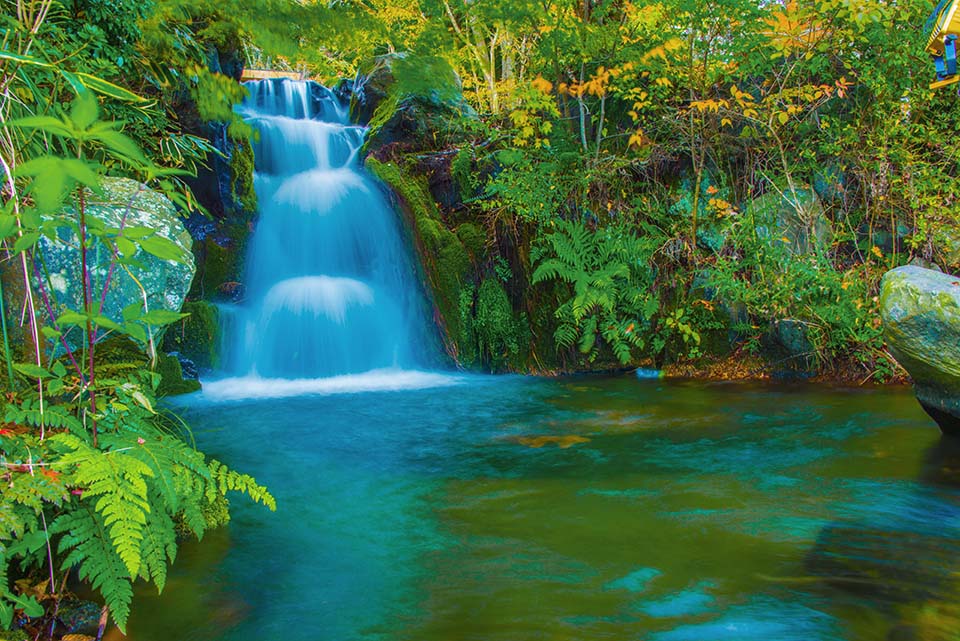 Nobushige-no-taki Falls
Though there are various opinions, the falls were said to be named after a stone that was excavated in this spot, written "Nobushige".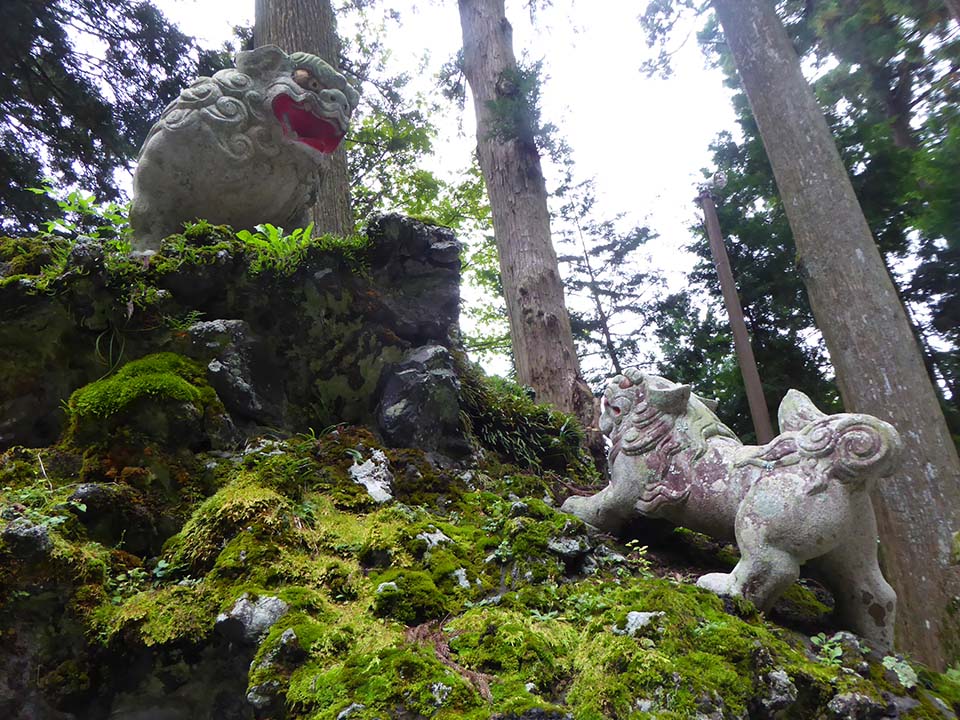 Komainu (guardian dogs) at Fujizuka (mound made in the image of Mt. Fuji)
These dogs were donated by Yamasanmotoko (one of the Fujiko groups) in the beginning of the period of Showa. Three of them, a parent and children are installed on top of Fujizuka, a mound built by lava in the image of Mt. Fuji.