Photos of the points to pray while climbing Mt. Fuji
Divine protection and blessings by Mt. Fuji can be received by praying while climbing Mt. Fuji. There are points to pray between the shrine and the top of Mt. Fuji.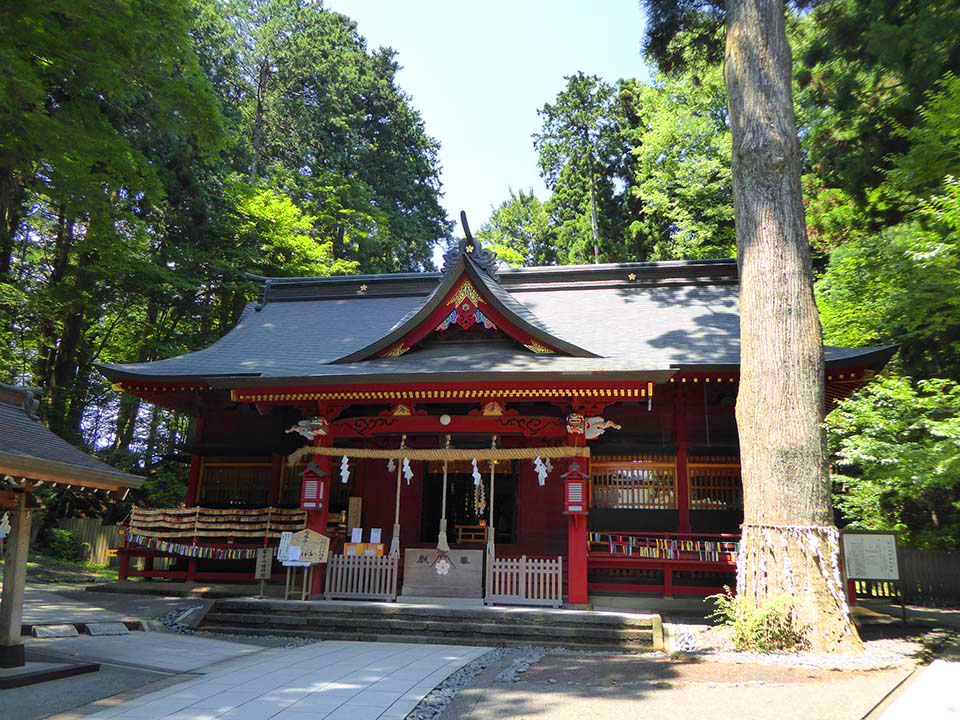 Subashiri Sengen-jinja Shrine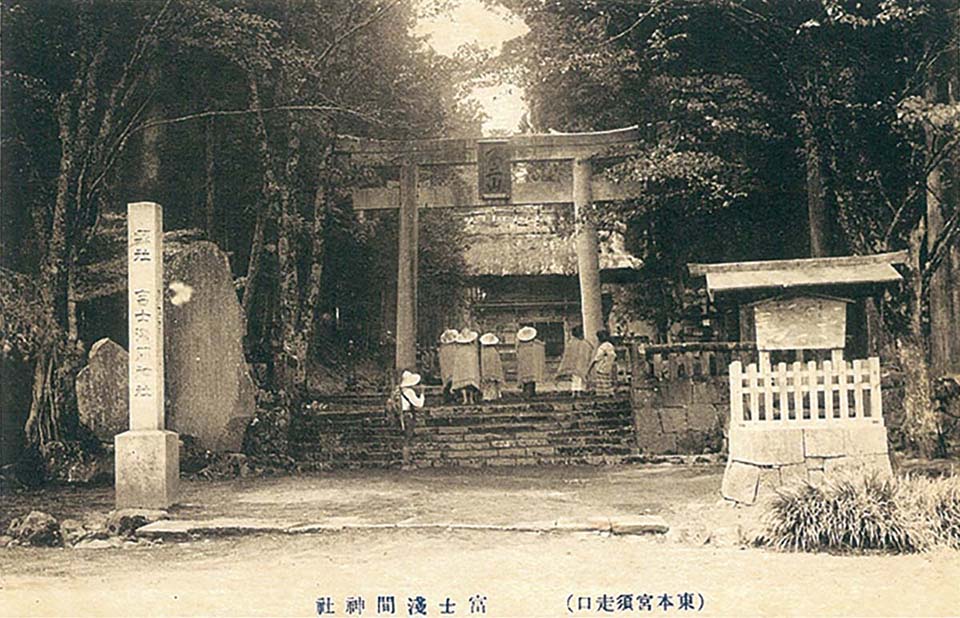 Practitioners of Fujiko (a folk belief) visit Subashiri Sengen-jinja Shrine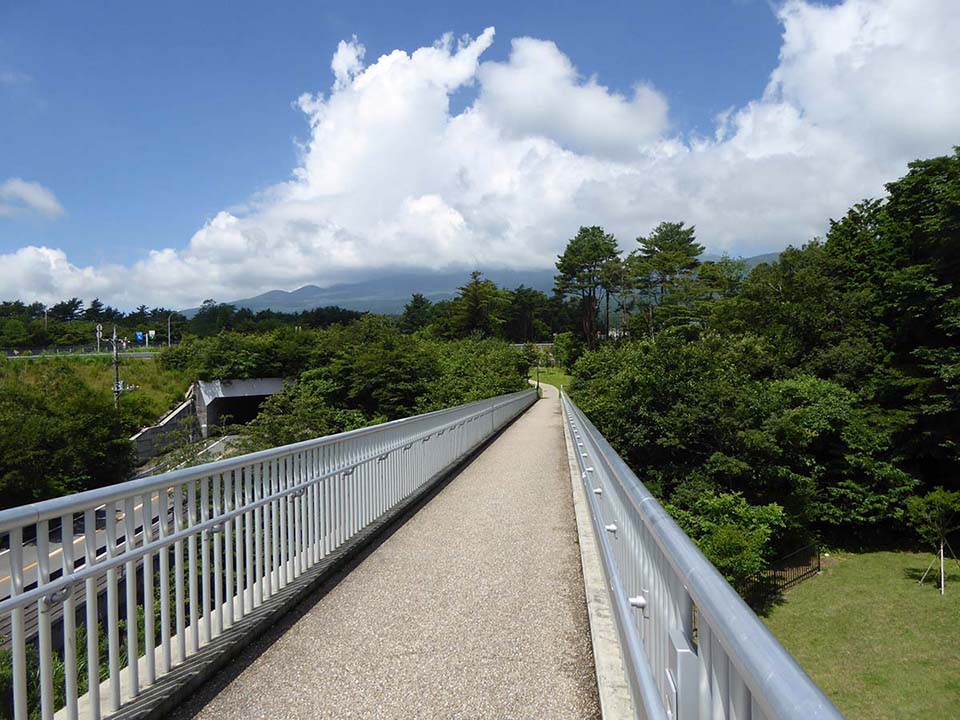 Footbridge
Fuji Azami Line
A continuous row of beautiful pine trees. There is traffic control from the beginning of July to the beginning of September.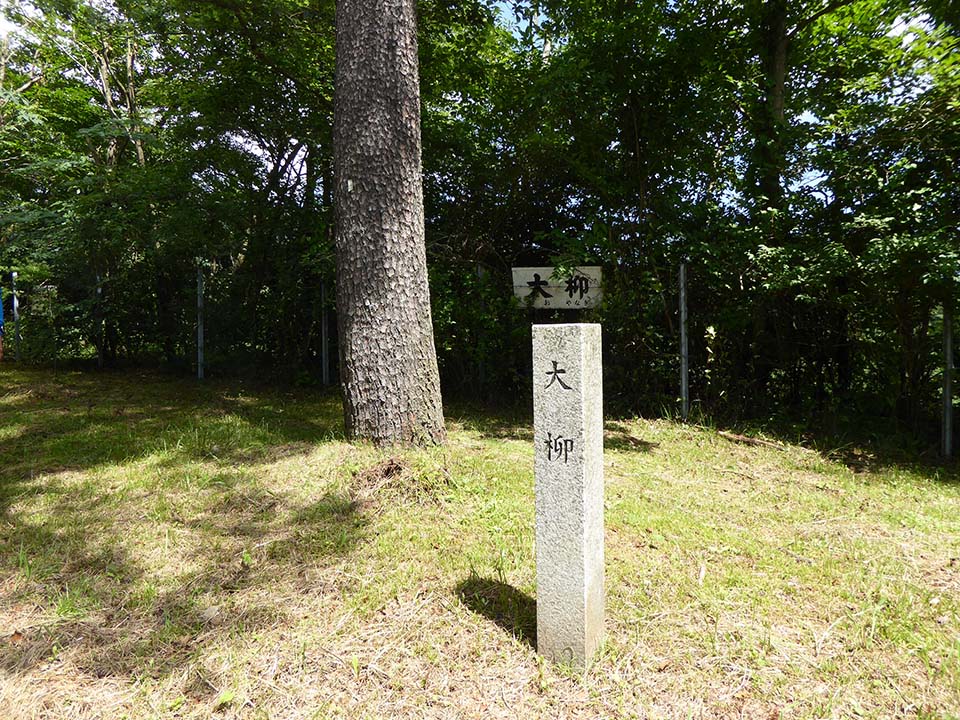 Oyanagi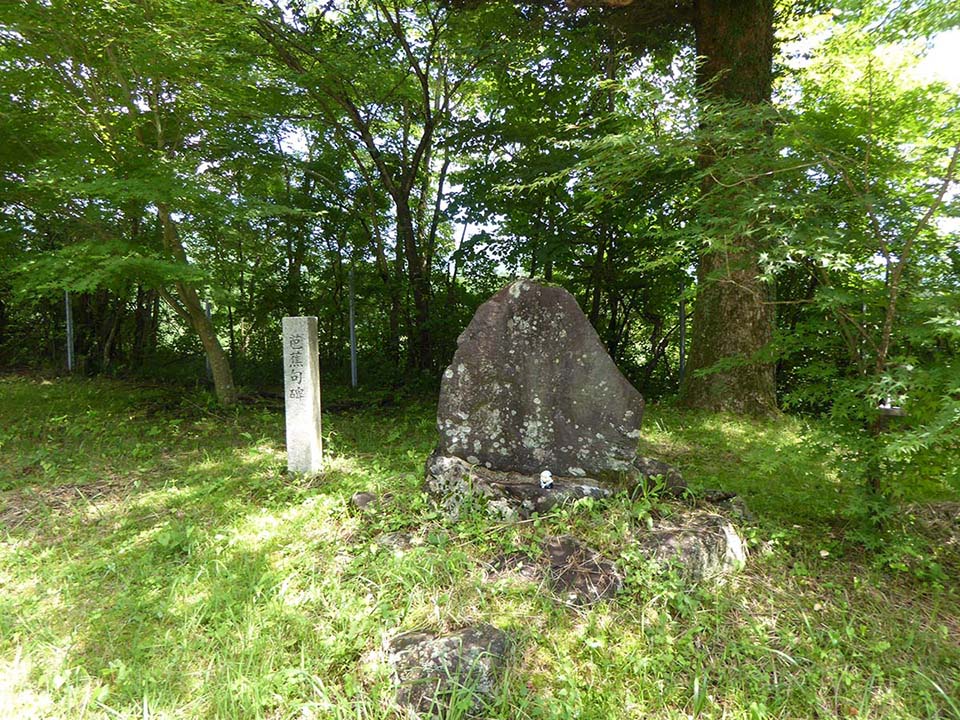 Basho's Poem Monument
"Kumo kiri no / zanji hyakkei / tsukushi keri" means that no one can express the beauty of the scenery of Mt. Fuji with clouds and fog that keeps changing in the blink of an eye.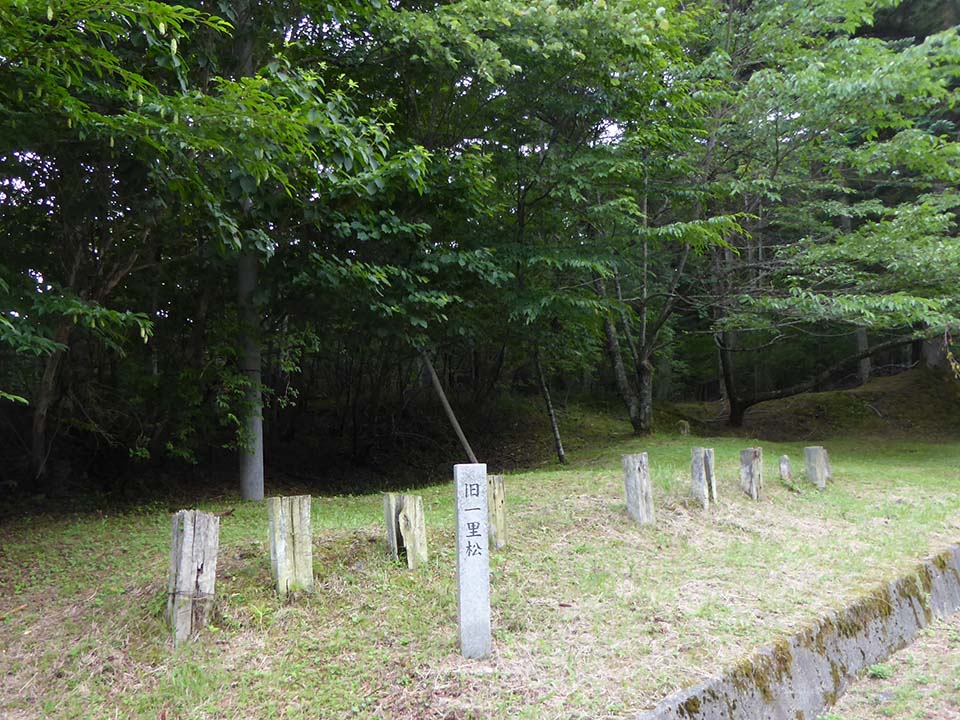 Ichiri-matsu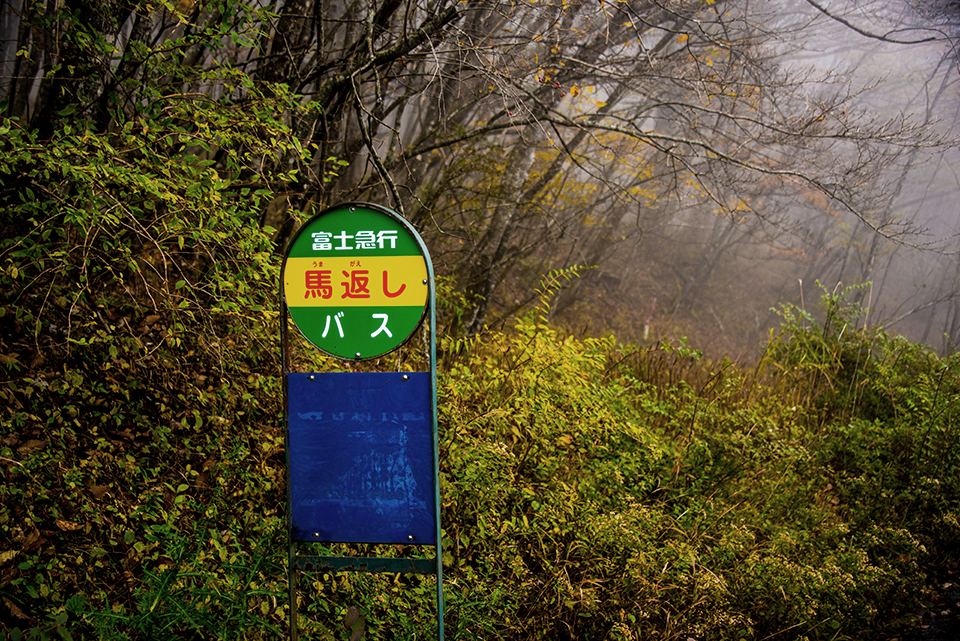 Umagaeshi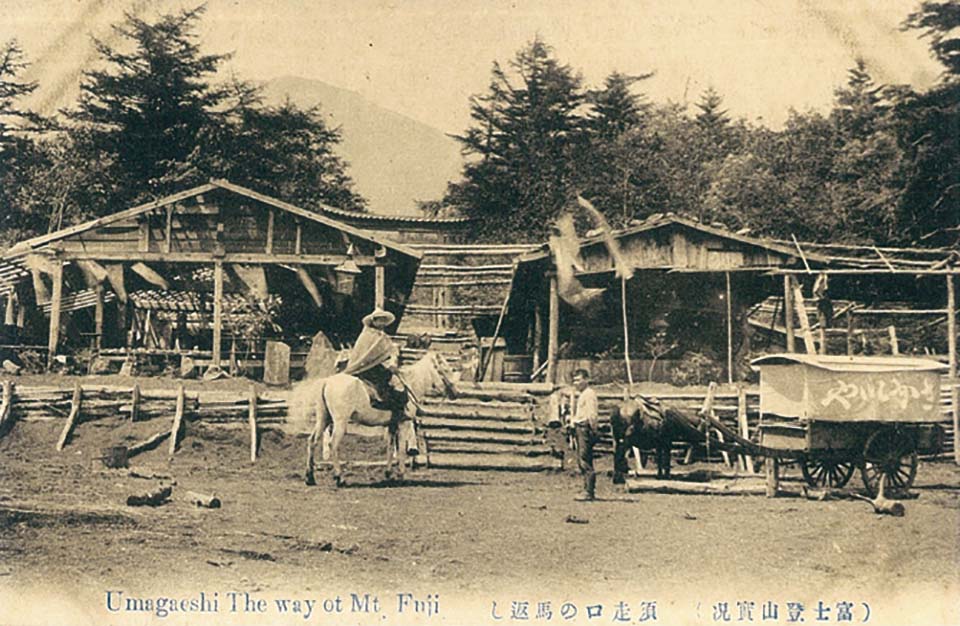 Umagaeshi in the old days
A boundary between the world and Mt. Fuji as a sanctuary. Climbers were allowed to use horses up to this point.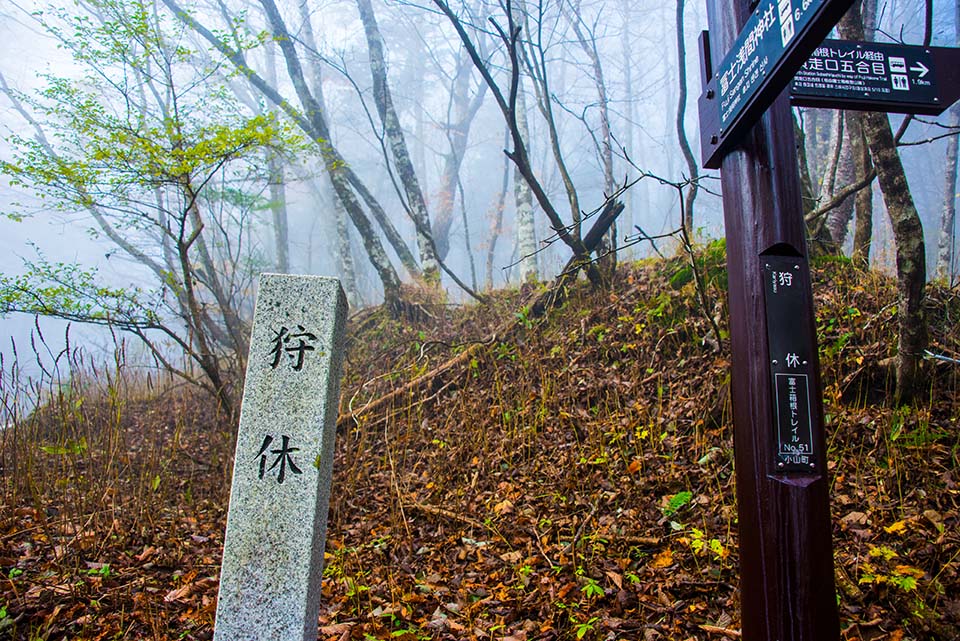 Kariyasu
Minamoto No Yoritomo, a general is said to have had a rest here during a military exercise at Mt. Fuji. This place is also said to have been a rest spot for villagers of Subashiri who were living with the blessing of Mt. Fuji.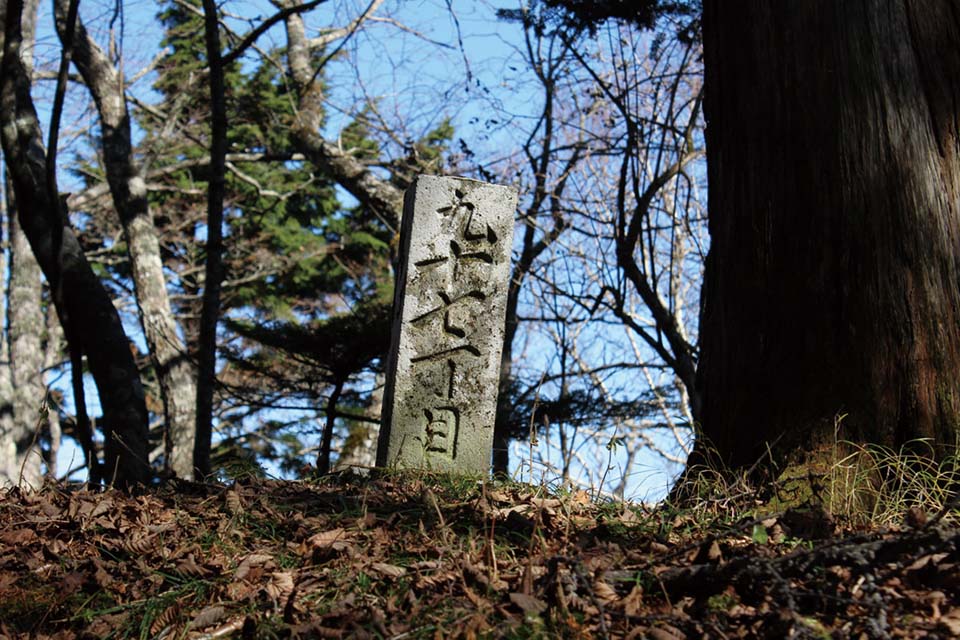 Milestone Marker at the 97
th
Cho
Though it is said that there used to be up to a 100th cho, only four markers are currently left.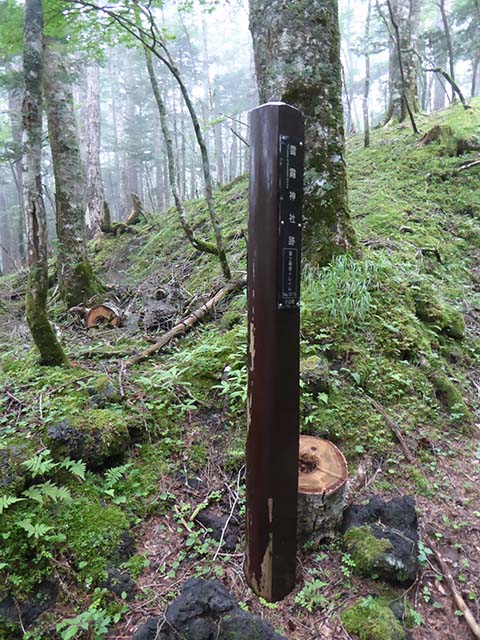 The Site of Kumokiri-jinja Shrine
As women were prohibited to enter Mt. Fuji in the old days, they were not allowed to go beyond this shrine.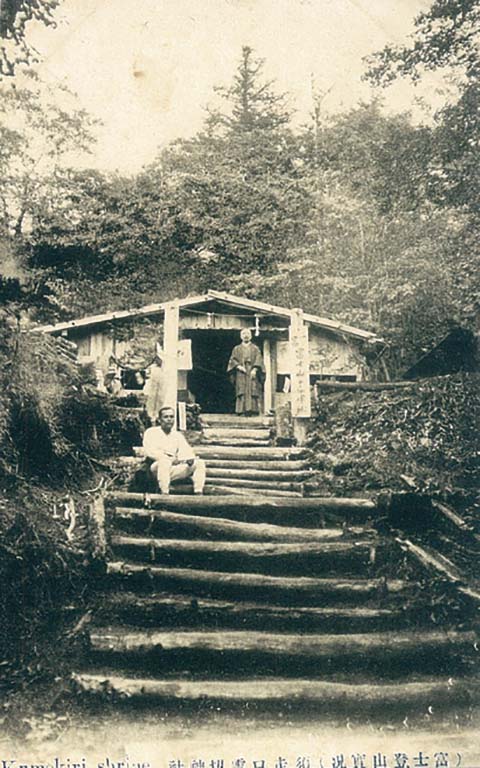 Kumokiri-jinja Shrine in the old days
The Site of Omuro-jinja Shrine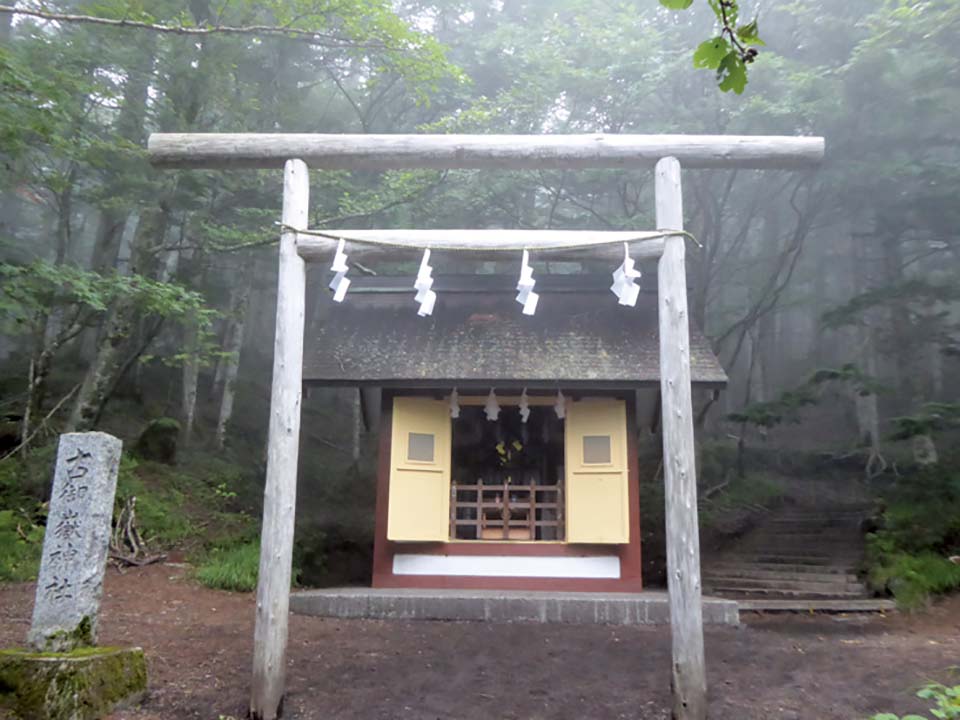 Komitake-jinja Shrine
This is a subordinate shrine of Fuji Sengen Shrine. The main enshrined deity is Ooyamazumino-kami, the ruler of all the mountains in Japan and the father of Konohana-sakuya-himeno-mikoto. They also enshrine "Fujisan-Tarobo", a long-nosed goblin protecting the mountain trails.